Got questions about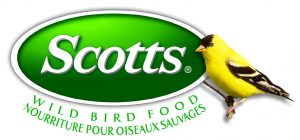 ? We're here to help!
ANSWERS TO FAQ:
I want to attract Chickadees, Finches, Blue Jays etc. What should I feed?

Each Wild Bird species has its own diet and seed & grain preferences.  Each of our products is designed to attract specific types of birds using this information about seed & grain preferences. Please see the information in the Our Blends section of our website to find the right products for the birds you want to attract!

How can I get rid of Squirrels at my feeders?

While some birders are eager to feed the squirrels, others are not. Squirrels are attracted to many of the ingredients that are common in bird seed. Squirrels enjoy peanuts, black oil sunflower and corn, specifically. If you want to feed the birds but not the squirrels, here are some tips to help you: 1) Install a "squirrel proof" feeder – one that has a mechanism to prevent squirrels from accessing the feeder ports 2) Place your feeder in a location where it is hard for squirrels to jump onto it, from the bottom or from the top 3) Wrap a Slinky toy around the pole/shepherd's hook that your feeder hangs off of – to prevent the squirrel from climbing up the pole, onto the feeder. 3) Use seeds that are less attractive to squirrels – such as nyjer, millet, milo and safflower seed – to deter squirrels. 4) Use exclusively finch feeders – with small ports – that are difficult for squirrels to use, and typically contain seeds that are less attractive to squirrels (such as nyjer seed, found in our Scotts Wild Finch & Small Songbird blend).

How can I get rid of Black Birds, Cowbirds, Starlings etc. at my feeders?

Each Wild Bird species has its own diet and seed & grain preferences. Black Birds, Cowbirds and Starlings enjoy Corn, Millet, Hulled Sunflower Seeds and Black Oil Sunflower seeds. If the presence of these birds is getting too strong in your backyard – temporarily feed seeds like Nyjer (found in our Scotts Wild Finch & Small Songbird) and begin using a tube feeder with smaller ports.

How should I store my bird seed/suets/treats?

Wild Bird Food should always be stored in a cool, dry place. The best storage option is to store in a garage or shed and also in a container with a lid. This is to prevent unwanted pests from being attracted to your Wild Bird Food.  Please also use the resealable zipper function of our bird seed blends to keep product fresh – or store seed, suets or treats inside of a sealed container (such as a pail) to keep fresh.

How long does your bird food last? When does it expire?

Each of our products has either a 2 year or a 1.5 year shelf life – depending on its ingredients, and how it was packaged. Our Wild Bird Seed – which is sealed air-tight in a barrier packaging – has a shelf life of 2 years. Our Suet Cakes also have a shelf life of 2 years. Any of our pressed seed treats have a shelf life of 1.5 years. To confirm this information, please see the best before dates and production date codes that should be printed on your product. Our production date codes read as follows: First 2 Digits indicates Year of Creation, Next 3 Digits indicates Julian Date of Creation.

Where can I buy your bird food?

Our Bird Food products are sold in a wide variety of retailers across Canada – from Mass, to Grocery, to Hardware, to Pet, to Garden Centre, to Farm & Country. Please use the Store Locator and Shop Online pages of our website to help you!

Where do your ingredients come from?

The majority of our ingredients are sourced right here in Canada – from local Ontario farmers or from Western Canadian suppliers. Some of our ingredients are sourced from the USA. A minority of our ingredients – such as Nyjer – are sourced internationally due to the nature of where they are grown.

Where are your facilities?

Scotts Wild Bird Food products are based out of Hagersville, Ontario, Canada – about 1.5 hours south of Toronto, Ontario and 1 hour west of Niagara Falls, Ontario. This location is the site of our grain receiving, production and office space. Armstrong Milling Co. Ltd is our manufacturing partner, and has been in the bird seed business for over 30 years.